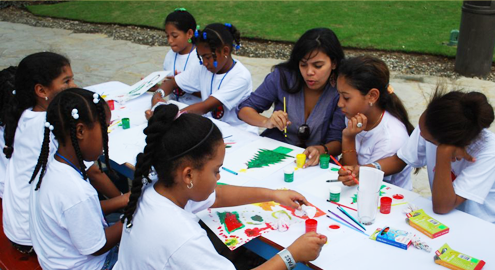 Coral Hospitality Corp. celebrates Christmas with the children of the Learning to Live Foundation
Friday 14, December 2018

Coral Hospitality Corp., empresa de gestión y administración de hoteles y condominios turísticos en República Dominicana celebró de una forma muy especial la navidad junto a los niños de la Fundación Aprendiendo a Vivir. Esta es la segunda edición de este encuentro en las instalaciones de su Hotel Coral Costa Caribe de Juan Dolio.

Los niños de la Fundación fueron recibidos por el staff de entretenimiento del Hotel y entre música y bailes fueron motivados a "dibujar la navidad" guiados por las recomendaciones de la artista plástica Abril Troncoso.

"Este encuentro revive en Coral Hospitality Corp la sensibilidad de la época navideña, pues son los dibujos inocentes de estos niños los que nos sirven de inspiración para nuestra tarjeta corporativa navideña de este año", expresó la Srta. Arismabel Baldera, Gerente de Mercadeo y Relaciones Públicas de Coral Hospitality Corp.