We are Coral Hospitality Corp. (CHC) a corporation composed of several companies with extensive experience in different areas of the tourism sector, such as the management of all-inclusive properties, administration of tourist condominiums, rental of tourist residences and marketing of vacation packages.
Our history and experience of more than 20 years, defines us as the leading group in this market category. Through our brands we have collaborated with millions of tourists and we have worked with our local public, achieving that our clients can spend memorable moments in the best places of the Dominican Republic and the Caribbean, to have greater tranquility and security when managing their properties.
Brands that make up (form) our group
Through our brands we provide high quality services to our different clients. Each one is characterized by being a leader and preferred by users in the areas of services and management of tourist condominiums.
Our group is made up of three main brands. Xëliter, Coral Costa Caribe and International Vacation Club. Each brand leads different divisions or sub-brands that seek to diversify their services to satisfy even more needs that their clients may have.

Xëliter
Xëliter is a brand dedicated to the administration, rental and sale of condominiums and tourist properties in different sectors of the Dominican Republic.
Leads 7 divisions:
Xëliter Serviced Residences, Xëliter City, Xëliter Vacation Rentals, Xëliter Realty, Xëliter Villas.
Coral Costa Caribe
Coral Costa Caribe is one of the most famous all-inclusive hotels in Dominican Republic. It has water activities, one the best white sand beaches of the Caribbean and the recently expanded and renovated InSense Spa.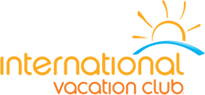 International Vacation Club (IVC)
International Vacation Club (IVC) is a company of the Coral Hospitality Corp which is dedicated to the commercialization of vacation programs for different international hotel chains. Currently it is present in Dominican and the Caribbean taking all the marketing management, sales and customer service of these memberships.